There's no excuse for lies. Apart from when they come in those glorious shades of white.
lost
Fedrigoni Arcoprint is an uncoated stock that comes in three shades of white. An everyday paper for all of those everyday situations, this is a product that appeals to designers, art directors and creative services departments. Leeds based agency, Design Project, landed upon the rich area of white lies for their concept but they needed a writer to start forging those tales for a series of posters, a brochure and an exhibition.
found
Appealing directly to our target audience, we explored different categories, from creative reviews and pitches to client meetings and timesheets. We covered all possible avenues for when and where one might tell a white lie and the results were probably more fruitful than they should be. With a raft of 50 tall stories to choose from, these were then beautifully typeset onto A1 posters and formed the basis of the Arcoprint brochure, with a launch at the Leeds Gallery.
Four legs good. Ten tariffs bad
lost
Oink is a challenger brand to the energy marketplace that doesn't blow our tiny minds with prices and plans and kilowatts per hour. One that cares for the environment and looks for new solutions. One that isn't blue, green and boring and one who sees the value in pig poo. Brand Consultancy, Heavenly, had positioned the brand, created a family of pigs, crafted their little heads, tidied their tiny trotters and now they needed some piggy personalities to bring it all to life.
found
Meet Titch, Sparky, Peggy and Pete. A family of pigs, otherwise known as the Oinks. Already conceptualized, these characters now needed their own individual voice. The task was to develop quirky pen portraits that would bring the pigs to life across web, film and print, communicating key messages in a light hearted way. Based on the idea that pigs are intelligent creatures, each charming family member has their own expression of wit.
There is a vitality to print. It has a vibrancy that calls to the senses, communicating through format, texture and visual dynamics. It has a quality of permanence and is absorbed by customers, scrutinised by peers and assessed by stakeholders.
Team Impression have long been known for their design credentials, producing thoughtful branding and comms, in partnership with award winning studio, Design Project. Having worked with the business for ten years, Design Project were asked to refresh the brand and i was commissioned to support them with the development of the positioning, brought to life through a suite of brochures. Each book narrated a different aspect of the story, weaving together the threads of how Team make print work for their customers.
The steam engine galloped through pimpernel and spruce, gasping at clouds to fuel its fire.
lost
This was a whisky that had always existed but a story that had never been told. Supplying many of the big distilleries for many years, it was time to be a brand in its own right.
found
As is often the case, this beautiful project came in early concept stage, with the invitation from one of my favourite studios to create a series of stories out of a handful of motifs. Not only would these begin to shape a narrative and define the tone of voice but they would also form the brief for an illustrator. The stories were built around the three core principles of people, product and place, with the addition of an unexpected element that would turn the world as we know it on it's head. We created an alternative reality where fish can fly, birds can swim and illustrators can play.
Through a cloud of preying birds, the brave face of snowcapped Stappan rises out of the Barents Sea.
lost
On the Northern coast of Norway, the tradition of salted and dried fish has been honoured for over 500 years and the Stappan factory is one of the longest living production facilities of luxury Arctic Bacalao. Design agency Contagious, had the privilege of designing the packaging for this small and specialist artisan producer where storytelling would play an important role.
found
Paying homage to the craftsmanship of the Bacalao tradition, the packaging was designed to the highest specification. Wrapped in luxury paper and laid down in a piece of sacking, the fish is sealed in a tin that features a story on its lid, capturing the magic of this ancient tradition. After a conversation with the owner of the business, stories came thick and fast, from the romantic to the fantastic. Once the final selection centred around the mysterious location and an historic tale of passion and provenance.
This is a quick tempo, upbeat, can-do, will-do culture that creates the kind of energy that drives us forward and keeps us moving at pace.
lost
Having recently defined a set of values, A G Barr wanted to capture and communicate the flavour, culture and essence of the business via an internal campaign that would raise awareness and deeply embed these behaviours.
found
This is a real family business with a mine of untold stories, so getting the people of A G Barr around the table was a natural place to start. After facilitating a working session, the values could be distilled and the personality and tone of voice defined. After writing the creative brief, the design team came up with the concept and we rolled the tone of voice out across an accessible and inspiring internal campaign.
There is a depth to this character, the Count decided, but the finest vintage starts life far from the country in which it was grown.
lost
The name Symposia comes from the ancient Greek 'Symposium', where intelligent men would sit around, drinking wine and philosophising about the meaning of things. The concept for this premium wine brand was conjured up by the designers at Figtree in Hong Kong and was based on the idea that great wine stimulates great conversation. With the name and the design concept in place, the team needed a series of stories to adorn the labels of their newly branded bottles.
found
The original brief was to write four short stories of 40 words each, leading with the Marriage of Cana. The other three needed to be from different eras and different cultures, with at least one from China. In the end, we dropped the restrictions and went with stories that simply related to wine but made people think; anecdotal stories that had a drinking theme and an insightful heart.
Banish your cauliflower nightmares and glory in a hotel fit for a French Duke with a small purse.
lost
Take Lenny Henry out of the equation and Premier Inn might struggle for much of a personality beyond the colour purple. Trying to find a hotel that does the job, doesn't cost the earth and also makes you smile is not an easy task. Budgie arrived on the hotel scene to offer travelers, tourists and traders a better place to put their head down. A place that's budget without being beige and where the brand is a little bit out of the ordinary.
found
With three design concepts already on the table from Heavenly, there was plenty of room to build a narrative and take the tone of voice in a number of different directions. From the downright bonkers to the upright black and white, the copy took various twists and turns along the hotel corridors, raising a smile and the odd eyebrow along the way.
And so she climbed the mountain of a hill at the top of the street, Round the corner from that seat we used to sit on.
lost
She Moves is a women's health charity that aims to encourage women to take better care of themselves by providing the tools and support they need to fit exercise into their busy lives. Creating the voice for this brand would be the driving force behind the #keepavrilmoving concept.
found
After a couple of calls and a handful of concepts, we landed on a route that borrowed from the world of spoken word. Witty, rhythmical and grounded in the real, this was a playful way to tell stories that would resonate with the audience. It provided a framework for the tone and, although we broke out of the format for straighter communications, that sense of everyday observation and insight was always at its heart. The idea went across tactical ads, social media, the Underground and Tone of Voice Guidelines.
There are plenty of ways to make progress but things only start to get interesting when the thinkers do and the doers think.
lost
When Edinburgh based brand consultancy, Tsuko, merged with corporate reporting giants, Emperor Design, the story needed to be retold. With a reputation for great tactical delivery, Emperor could now offer high-level strategy with Tsuko bringing the full suite of brand tools and expertise to the positioning party.
found
Rebranding a brand consultancy is an interesting reframe that saw the Head of Brand at Emperor on the other side of the workshop table. We carried out an extensive audit, conducted internal focus groups, interviewed clients, carried out surveys and spent a lot of time bringing the board together to penetrate the heart of the new Emperor brand. Designed for business, Emperor is a professional outfit that marries the tactical with the strategic. A no-nonsense, switched-on, grown-up organisation that gets results for predominantly corporate clients, SMEs and the not-for-profit sector.
When sharp minds meet anything can happen. Ideas form, colours brighten, shapes shift and possibilities emerge.
lost
Accountants are not always known for their eccentricities or colourful personalities, so when Johnston Carmichael decided to rebrand, it was an unexpected pleasure. Working alongside Emperor, this was an opportunity to re-articulate one of Scotland's largest accountancy firms and give it an identity that revealed their full spectrum of character.
found
Ask don't tell, listen don't talk. This is one of the core thoughts of the JC mindset and it says a lot about the business. Down to earth, considerate, empathetic and inclusive, they have over 10,000 clients, building long-term partnerships from cradle to grave. JC exist to inspire their clients to bring ideas to life and encourage sharp minds, both within and without the business, to think proactively by applying knowledge and experience. Where Sharp Minds Meet was the strapline that brought the identity together, along with an authoritative, straight-talking, open and colourful tone of voice.
Download life's little helpers
lost
As one of the biggest telecoms companies in the Philippines, Heavenly had the enormous task of bringing the brand hurtling into 2014 at fibre optic speed. With a solid positioning and a team of solid designers, the words needed to live up to the visuals.
found
From scripts and stories to pop-up ice cream parlours and launch parties, we explored and discovered and played around with the idea of creating a wonderful world for Globe customers. After defining the tone of voice and setting up a structure for other writers to follow, the brand book was the first piece of collateral to come out of this mammoth project.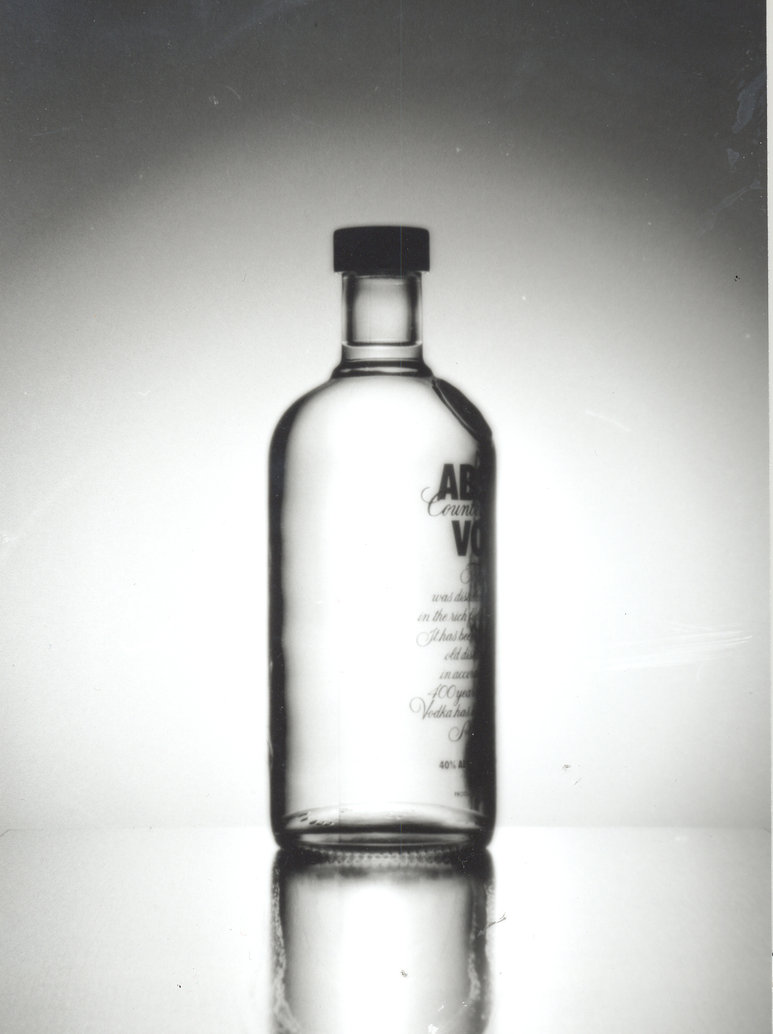 Perfect, complete and infinite, Absolut is the circle of endless transformation and Absolut Akademi is where the magic happens.
lost
Absolut is one of the world's most iconic brands and the largest local vodka on the planet. It's a business based on compelling stories where craft, creativity and collaboration are it's heart. Absolut Akademi is an unforgettable brand experience for bartenders, marketers and journalists, and one that needs to run like clockwork. From writing the manual to crafting the host scripts, this was a project that lived or died on the detail.
found
Working with Edinburgh based design studio, Contagious, the challenge was to provide writing support for the team across all Akademi materials. This began with crafting the boilerplates for each of the experiences and ended with a step-by-step, moment-to-moment guide for Akademi hosts to ensure they could deliver a world-class education and bring the brand bursting into life.
Make Possible
lost
Take a global electronics business, a series of acquisitions, a board, a steering group, a plethora of parent identities and a diaspora of inherited logos. TT had reached the point where morale was low, perception had been damaged, divisions were in conflict and businesses within the group were feeling disconnected and under threat. Internal engagement was key whilst the organisation of the brand needed careful attention.
found
Following Emperor's initial research stage of 50 internal and 19 external interviews across multiple business units in the UK, Germany and the States, we conducted a comprehensive audit of the marketplace before designing and facilitating two workshops with the board and the steering group. The output was a brand platform, creative brief, proposed brand architecture and migration strategy that lined up with their ambitions for growth over the next five years. The visual and verbal identity followed, along with guidelines, templates, website, brochures and a separate internal engagement piece.
We're listening to change. To movement. To the constant drum roll of business, growth and activity.
lost
'Reason and Instinct' is a positioning that had fallen out of an advertising-led brand refresh for this professional services challenger brand. It was, however, one that really cut to the core of the business but needed to be rooted into the brand platform and brought to life through the tone of voice. Working on behalf of Emperor, we fine tuned the positioning, developed the tone of voice and produced tone of voice guidelines for GT International.
found
Grant Thornton is a challenger to the Big 4 and prides itself on an agile structure; one that compliments the fast-paced world of dynamic organisations by helping them to unlock their potential for growth. Hungry, energetic and ready to move, this is a business with plenty of opportunity to stand out through language. With the tone of voice already defined, it needed to be established through a brand book and a clear set of guidelines that could be distributed across the 500+ International member firm offices.